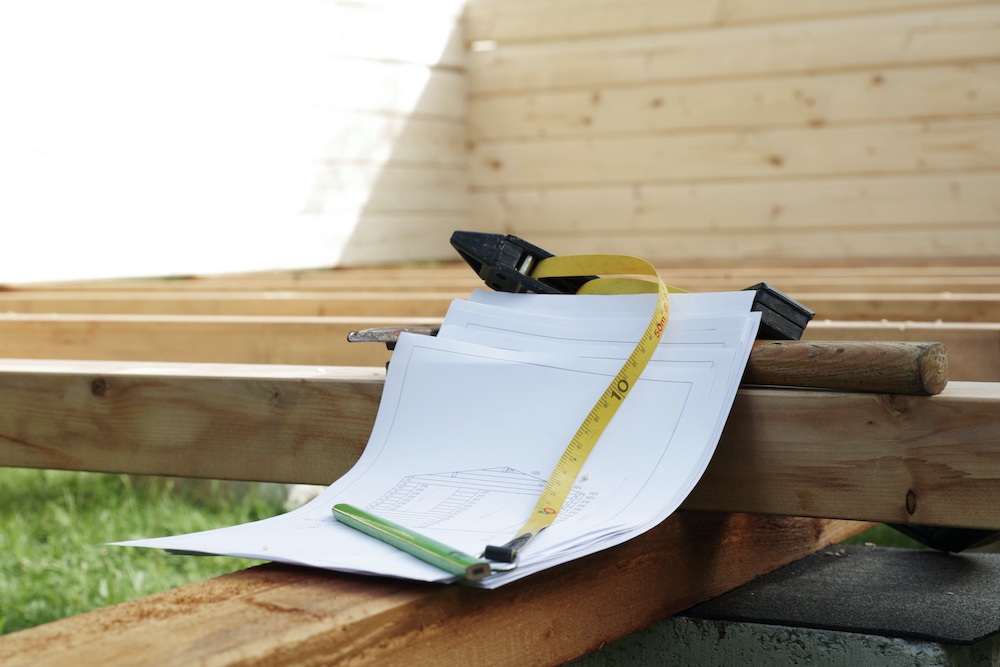 To build the perfect shed, you need to consider the elements that would make it fully functional and unleash its full potential, including the shed foundation and the type of flooring you will use. Choosing the right flooring material is essential to guarantee your comfort and ensure the strength, durability, and stability of your shed.
Deciding on a shed flooring can get confusing with your many options. To guide you, you must first take into account the purpose of your shed and your budget. For instance, if you are going to use your shed as a home office, it is best to opt for flooring that brings warmth and makes your shed inviting. On the other hand, if you are turning your shed into storage for heavy equipment, you need to select a flooring material that is durable, long-lasting, and capable of supporting and carrying heavy loads.
Here are the most common flooring materials you may consider using for your shed:
1. Specialty concrete paint
While a gallon of specialty concrete paint is expensive, you are assured that this is worth your every penny. This type of paint makes for an excellent flooring material as it is designed to take a beating. It works on a wide variety of surfaces and resists chipping, scratches, chemicals, and UV rays, making your flooring long-lasting. In addition, it is extremely easy to apply, and it comes in a diverse range of colors, so you can create the look that you want for your shed.
2. Pressure-treated plywood
Unlike the standard plywood that is more prone to damage when exposed to moisture, the pressure-treated plywood can withstand the pressure of water. As they resist rot and damage caused by insects, these treated boards are more durable and can last longer than your typical plywood. These can also be painted or stained, which lets you attain your ideal wood shed design.
3. Epoxy floor coating
If you are looking for an affordable flooring option with an extremely durable yet attractive finish, then you may consider using epoxy coating as your shed flooring. This product can withstand heavy wear and tear and the heavy load and traffic from vehicles, tools, and equipment. Furthermore, this can protect your floor from various elements, such as chemicals and water. With its different color options, you can easily beautify your shed.
While epoxy coating can be challenging to install, this comes with detailed and easy-to-follow instructions. These directions serve as your guide so that you can install the flooring even on your own.
Conclusion
Investing in high-quality flooring can make a drastic difference in the overall look, comfort, and durability of your shed. By upgrading your flooring and choosing the right material, you can transform your shed into a highly functional workspace, home gym, storage space, and more.
When deciding on flooring that best meets your needs, you need to consider the purpose of your shed and budget, as well as the functionality and look of the material you are trying to go for. Make sure to choose only the material with the highest quality so that you are assured that your shed will last for a long time.
If you are planning to build your own shed, then you can turn to us, visit the My Shed Plans website today!