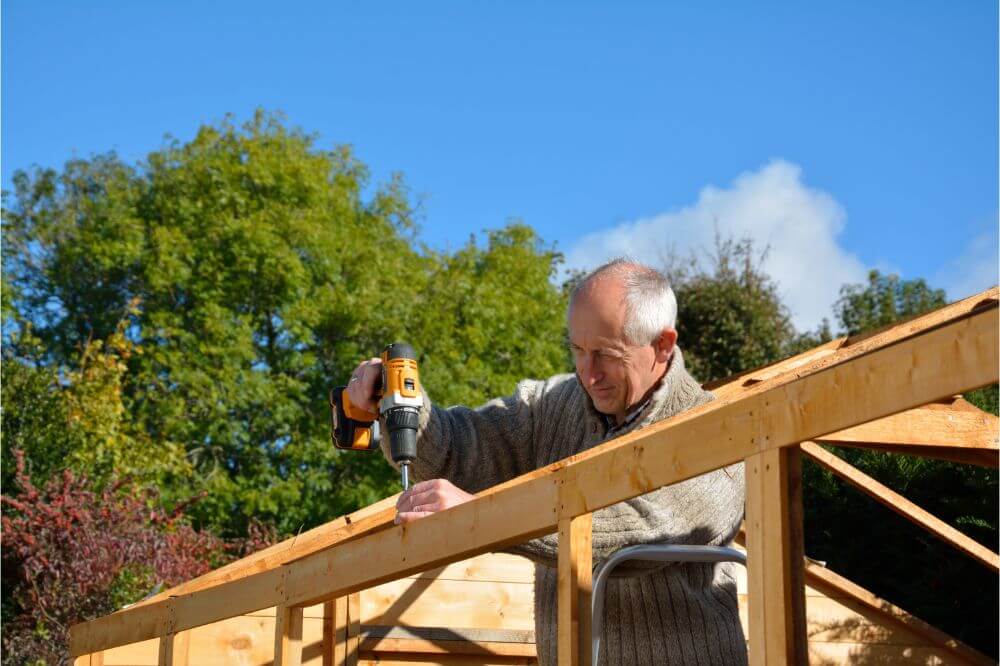 Building your own shed has started to become a particularly trendy project for many DIY enthusiasts. A shed requires tons of planning, effort, and time, which is why a lot of people prefer hiring a professional to do it for them. Constructing one yourself—while it is initially considered to be a pretty difficult job—is definitely something to brag about once you've seen the final result.
Before you begin
Before starting your DIY build-a-shed project, however, knowing a bit about how to prepare is necessary. One of the biggest decisive factors you have to make regarding your shed would be to plan out the estimated expenses, work timetable, and overall effort. Doing this ahead of time will prepare you for the amount of workload ahead, especially if you plan on doing it on your own.
Money or time?
The most basic question to ask is: "Is the money more important, or the time?" While building your own shed is projected to be much cheaper and affordable than contracting a professional, the time spent on working on it may push you to choose otherwise. By knowing your work timetable, you can decide on this fully, especially if you need the shed in the quickest time possible.
The shed's purpose
Knowing why you're building the shed is also another factor you have to consider. This simple basic detail can help you determine the relative size to use, the materials needed to create, and the precautions necessary to build. There are no shallow reasons to build, whether it's for added storage, for your workspace, or simply for fun—being honest with yourself can help you focus your efforts on the task more properly.
If your purpose is something other than to simply have fun, then knowing the basic purpose would also determine the particular value of your shed. Sheds geared for more important items and stocks may need sturdier and more secured materials, as well as the amount of post-production maintenance necessary to keep it going.
Once you've figured out these details, you can create a more thorough work schedule and cost estimate. Securing this information can help save you more grief later on, as making a mistake or changing your plans mid-way won't only be costly in terms of materials used, but it could also cause you to scrap on your plan completely. If you've decided to keep at your project on your own, then forge ahead and start buying the materials necessary to begin laying the foundation.
If, however, the task seems too daunting, then choosing to hire a professional is a perfectly valid and reasonable decision. It may become a much more costly project, but it will ultimately save you lots of time and effort. An experienced professional can also guide you through the basics for you to make more informed decisions, which will help you build the shed you really wanted to begin with. The biggest benefit to the professional would definitely be the security and reliability of your end product, as they are sure to apply the strictest safety measure for it.
Conclusion
Building a shed involves a lot of preparation and planning. Knowing the details like your budget and timetable can help you decide whether the best option is to do it yourself or hire a contractor. Thinking things through before you begin is definitely a necessary step to ensure the best outcome for your project.
If you're looking for more advice and reviews on the particulars of building a wood shed, then we've got it all for you. Check out My Shed Plans website today!