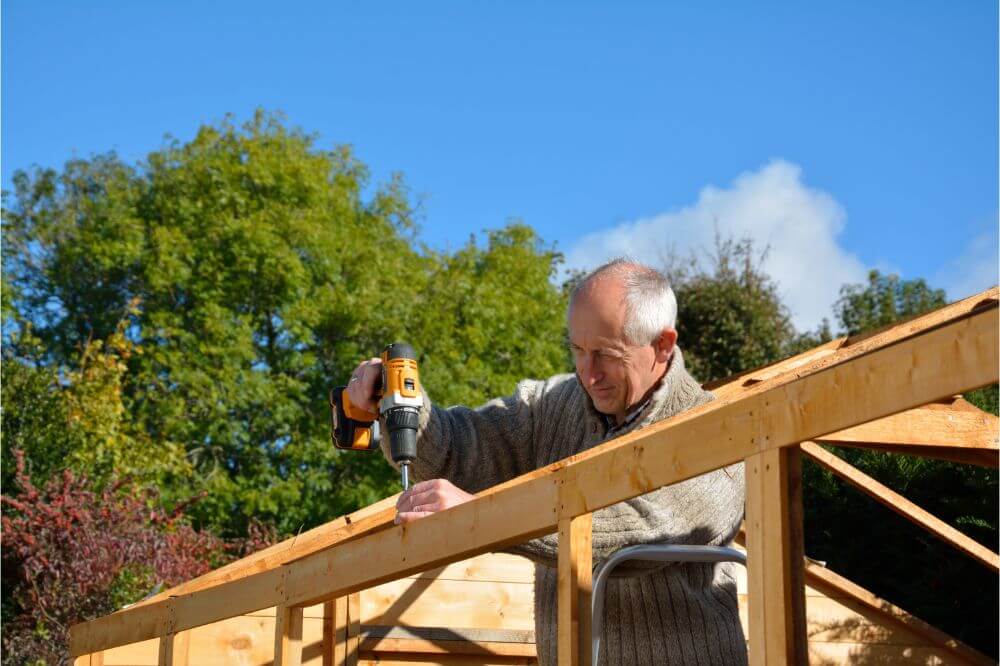 Have you ever considered building a shed on your property? Whether for storage, hobbies, or workshops, this single-story roofed structure can serve various purposes. Building a shed doesn't have to be a laborious task. You have the option to take the DIY route or leave it to a professional contractor. However, be wary of some common mistakes committed when on the process of building a shed. The chances are that you will just be wasting a lot of money, time, and effort in your otherwise simple construction.
Here are some common mistakes in shed building you should avoid at all costs:
1. Code violations
As with any construction project, you have to check your city ordinance and secure a proper permit. Even building a shed requires you to be compliant with local codes as well. Failure to do so will result in violations and penalties. When checked, you will be required to keep the structure up to code. Otherwise, you will just end up wasting time, money, and effort to reconstruct your shed. So while you're at it, make sure that you comply with any existing codes and obtain the right permit.
2. Small building
Sure, you may start constructing a small structure for your shed. Over time, you may have to expand it further as you accumulate things needed for storage. If you pursue a certain hobby or hold a workshop, you may eventually need ample space in your shed. So, when you're building your shed the first time, why not construct a little larger than what you need? Along with this is ensuring you have large doors, windows, and entryway to accommodate your needs.
3. Unstable foundation
The foundation of a property is one crucial factor in any construction. That, too, applies to the process of building your shed. However, some property owners tend to neglect this vital part. With an unstable foundation, you will encounter a lot of problems in the long run. These include uneven walls, unstable roofs, water leaks, and weak structure. If you want a shed with structural integrity, start with the foundation. Make sure to check the building codes in your local and keep everything up to date.
4. Unreasonable pay for materials
If you perform a DIY construction, your ultimate goal is to save up in the construction of your shed. It doesn't make sense to invest in too many materials and pay for them unreasonably. This is one grave mistake committed by individuals in building a shed. On the flip side, some tend to go for the cheapest materials since they are just investing in a shed. Due to low-quality materials, they end up spending more on maintaining the structure. As a rule of thumb, always go for the highest quality at the lowest price.
Conclusion
Building a shed should be pretty straightforward. However, some property owners taking the DIY route make the mistake of violating codes, building a small structure, constructing an unstable foundation, and paying for materials unreasonably. To avoid these mistakes, you may consider purchasing a shed kit for much easier construction. If not, better leave the building of the shed to a contractor who can handle the construction seamlessly every step of the way.
We provide the best reviews and advice for your shed plans. For extensive guides, tutorials, and tips in building your own shed, browse over to My Shed Plans website today!