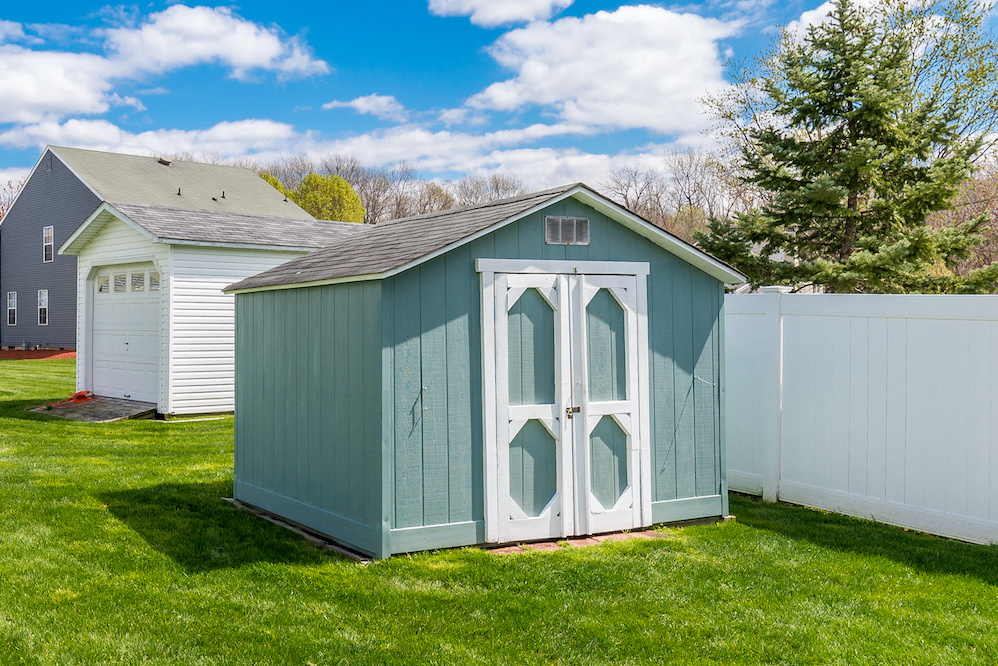 Maintaining your outdoor space usually requires having home and garden tools and equipment, including gardening supplies, lawn tractors, petrol, herbicides, and pesticides. These are items and potentially harmful chemicals that shouldn't be left outside for safety reasons, especially when you have small children at home. A garden shed is an ideal place to store those tools.
A shed is usually used for storage. But with some creativity, you can transform it into your yard's most beautiful spot. Here are some unique ideas to style your garden shed:
1. Christmas shed decor
The holiday season is now in full swing. Aside from adorning your home with holiday decor, spread the festive cheer to your friends and family by decorating your garden shed. Keep it simple by place some bright ornaments and add some colorful, sparkling lights to make your shed holiday-ready!
If you're not using the shed for storage, you and your loved ones can play some exciting holiday-themed games here or simply turn it into a place where you can cozy up while reading a book, sipping your hot chocolate, and enjoying your holiday treats. You can also spruce it up for the holidays by giving it a makeover. Explore different wood shed building plans to explore the festive possibilities!
2. Vegetable garden shed landscaping
Fresh vegetables are essential for keeping your healthy diet and lifestyle. To build a vegetable garden, all you need is a tiny space that can be transformed into a lush, thriving patch of land. Just make sure you know how to grow and maintain garden-variety veggies!
You can even grow one around your garden shed. Doing this provides you with interesting landscaping, reduces your risk of eating vegetables containing harmful chemicals, and grants you peace of mind knowing that the veggies you eat are grown with lots of care and love.
Another great way to style your garden shed aside from planting vegetables is placing a trellis on its side or adding some window boxes. It will add some easy landscaping and bring life to your space with climbing flowers, vines, and herbs.
3. Cottage-style shed
Your garden shed can serve various purposes. You can turn it into an extra workspace, a hobby room, a man cave, or a she-shed! You can even turn it into your personal hideaway to take a break from reality. All you have to do to make the perfect cottage-style shed is to imagine building a little house in your backyard. That way, your finished shed can cater to your needs and preferences!
To decorate, incorporate unique pieces, such as floral curtains and Bohemian wall hangings. You can also install a shed door replacement and a stone path that leads to your shed. Look for different wood shed designs to revamp it until you find one that suits your lifestyle, needs, and preferences just like you would for your own house!
Conclusion
Your garden shed can have other purposes aside from storage. You can customize your space and turn it into any kind of room you want by considering some creative ways to style it according to this guide. When building or renovating your own shed, make sure to take advantage of the resources available to you, including our extensive tutorials, tips, and guides.
Build your ideal garden shed using our shed foundation plans. Explore our website to design and install your shed in no time.
If you are wondering about techniques on how to build a shed, check out our My Shed Plan website to see how we can help.