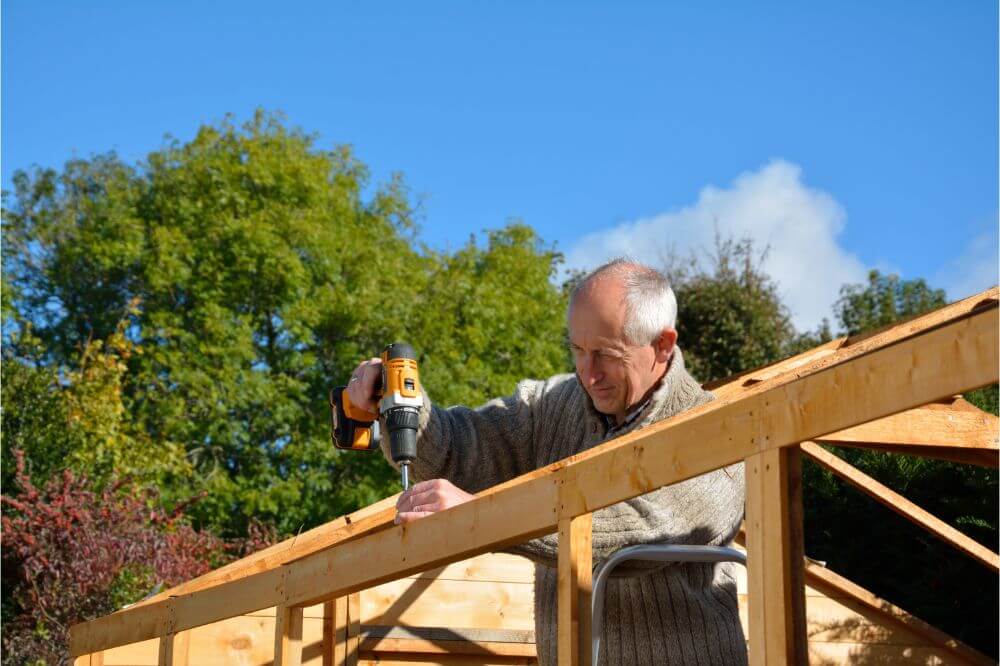 There comes a time in the life of any family that more storage is needed to keep their belongings. Perhaps this is because the children are growing up and need more space, but it could also simply be that the storage demands of the family have grown larger. Whatever the case may be, the perfect solution might be the building of a wood shed.
That being said, there is more to building a wood shed than just putting up four walls in a roof. Improperly erected, your belongings are at risk for water damage, mold, mildew, insects, and so on. If you hope to store your equipment and belongings safely and securely, more thought must go into it.
If you've decided a wood shed is what you need, it's time to get to the hard part: building it. Here's our guide to help you along:
1. Verify zoning requirements and local regulations
This is your top consideration. After all, you wouldn't want to build your wood shed only to find out that you have to tear it down. Not only would this waste your time, but it would also waste your resources.
Depending on where you live and whether or not you have to answer to a Homeowners Association, you might have to build your shed according to set specifications and limitations. In some cases, you might not be allowed to build one at all.
2. Choose the right location
The location of your shed is an incredibly important decision with lasting consequences. For example, placing your shed too close to a tree can grow through the foundation and ruin its structural integrity over time. If it's too close to a neighbor's property line, you might be required to tear it down and build it in a new place.
In general, your shed should be beyond two feet of your perimeter line, and should be close to any utilities you may wish to connect to it. There must also be no tree roots near it or overhanging branches over it. Other features must be taken into account, such as kids' swing sets, jungle gyms, permanent fire pits, and outdoor furniture.
3. Choose the right foundation
Shed foundations fall into two categories: frost-proof and on-grade. On-grade foundations sit on the ground, and are an easier choice. On-grade foundations often require no digging and pouring of concrete footings, but are only for small to medium-sized sheds.
Frost-proof foundations are able to support more weight than on-grade and are generally considered permanent. It often requires digging below the frost line, pouring concrete, and installing support peers to protect the structure from seasonal temperature changes. This process does cost more, and might be unnecessary if the shed you're planning is small or medium-sized.
Final thoughts
There is no end to the storage benefits of building a wood shed. That being said, there are still a number of concerns to iron out before you draw up those plans and buy those materials. These are just some of the concerns you might have to deal with, but they are among the most important. Enacting these steps will allow for smoother construction and longer-lasting results.
If you're looking for a guide to building a wood shed, check out our My Shed Plan website to see how we can help. We have you covered with our extensive guides, tutorials, and tips.